Janet Rogers .
Janet Rogers trained at Riegate College of Art, England and gained the Surrey Diploma in Textile Design. She thenworked for Heal Fabrics in London and later spent six years working as Art Editor at an Oxford publishers.
Her exibitions include the Royal Academy Summer Exibition, where she was selected by the Financial Times as one of the most promising newcomers at the exibition,and the Royal Society of Minatures Annual Exibition at the Mall Galleries in London .She hue
as also held a one woman show in France and her work is now sold extensively in the USA.
Her paintings have been purchased by important private collectors both in this country and abroad: commisions include paintings for galleries and for interior designers in London and throughout the UK.
Her work is very much influenced by the work of Samuel Palmer, a 19th cenrury English painter. The most recent work is absract using mixed media and special techniques, incorporating gold leaf. Her style has a timeless quality and the colours complement and harmonize with any setting.
Due to the success of her work, Janet Rogers has been published by leading fine art printers, who have produced several of her paintings as limited edition prints.
She paints full time from her studio in Kent, UK.
Autumns Colours
Medium - Mixed Media
Size of image 15"x 11".
Framed
Price £395.00
sunset
Mixed Media
Size of image 15" x 11".
Framed
£385.00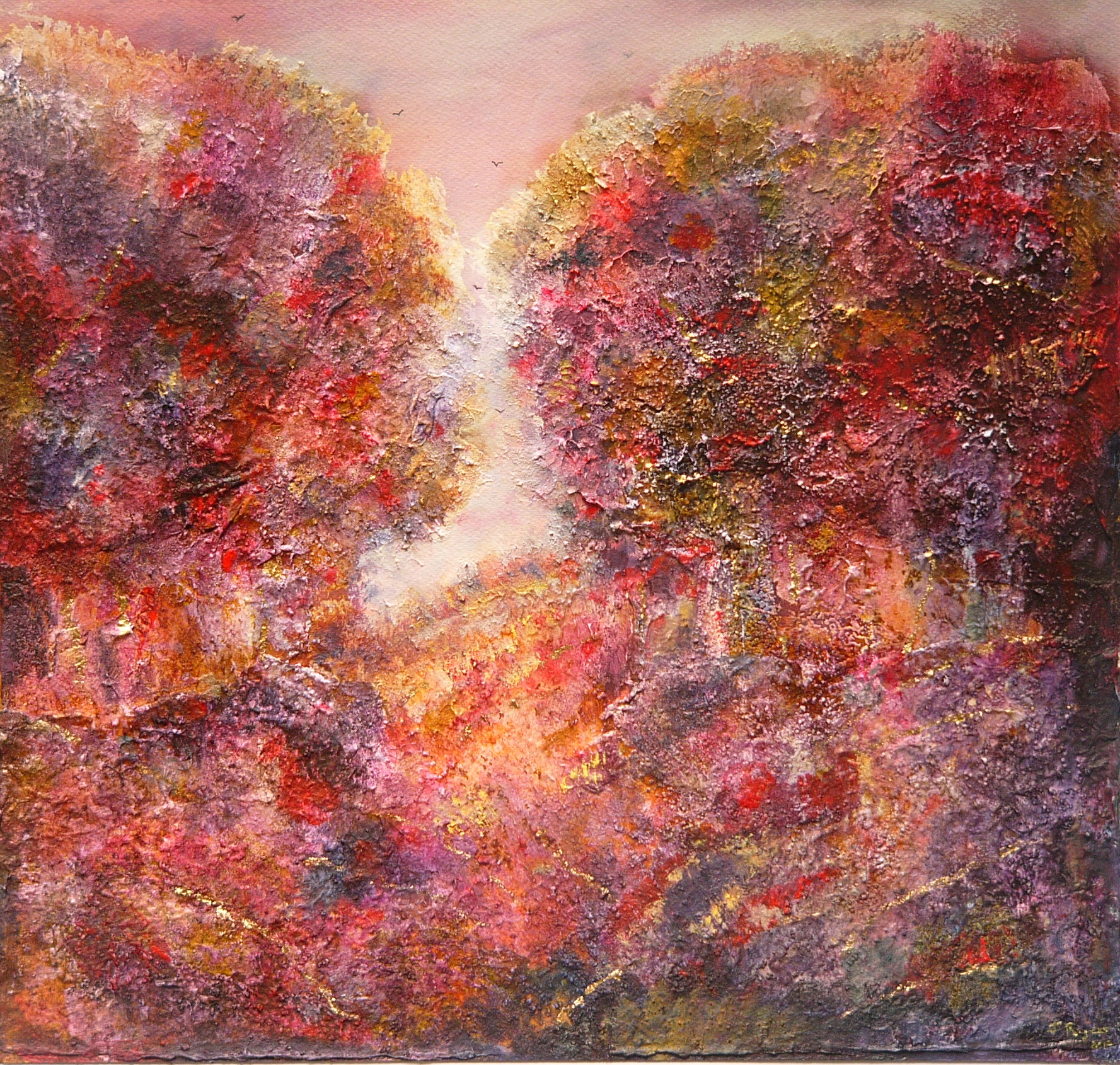 Reds Blues and Gold.
Medium - Mixed Media
Size of image 22"x 22".
Framed
Price £595.00